About
The details about your establishment are very important information to communicate to your customers and future customers. These informations will be automatically displayed on your website and on the pages connected to CentralApp.
It can be modified as many times as you want .
To start, log in to your CentralApp account and then click on the "Information & Settings" tab and then on "Business Details".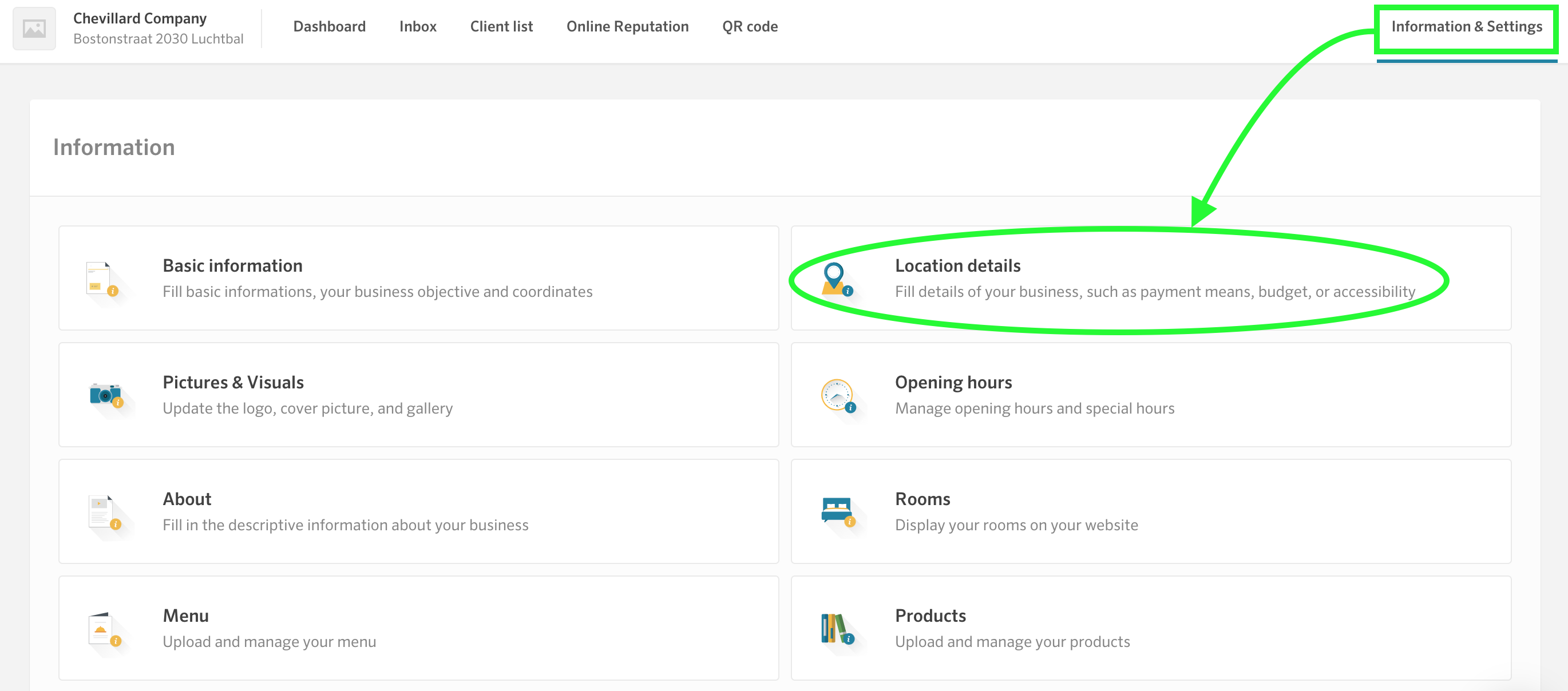 Details
Depending on your industry, you will be asked specific additional questions in order to provide your customers with the most informations about your establishment. For example, you will find the following questions:
What payment methods are available in your establishment?

Is the wi-fi free?

Is your establishment air-conditioned?

Are you suitable for vegetarian, vegan, halal, kosher, etc. diets?

What meals do you serve?

What drinks will they be able to have?

What type of music is offered?

Is a dresscode required?

Can clients sit outside?

Is your establishment suitable for children?
Accessibility information
Accessibility information recalls all the services that allow your customers to easily get to your establishment:
Private parking

Bike parking

Valet service

Accessible for people with reduced mobility
IMPORTANT: After filling in all the details of your establishment, don't forget to click on "Save" to save and update your profile on your website and other Internet pages.