About
If you want to to develop your brand in different locations, you are likely to use the franchise system.
In order to be able to present your brand and receive requests to open franchises, CentralApp allows you to add a dedicated page to your website.

This page will contain a form with specific questions about the potential opening of a franchise, such as the personal financial contribution, the new franchise's city, the desired opening date of the franchise, its other existing franchises and if the candidate already has a place.
You will also be able to add more details for the presentation of the franchise :
A textual presentation
A video presentation
A presentation document to download from the website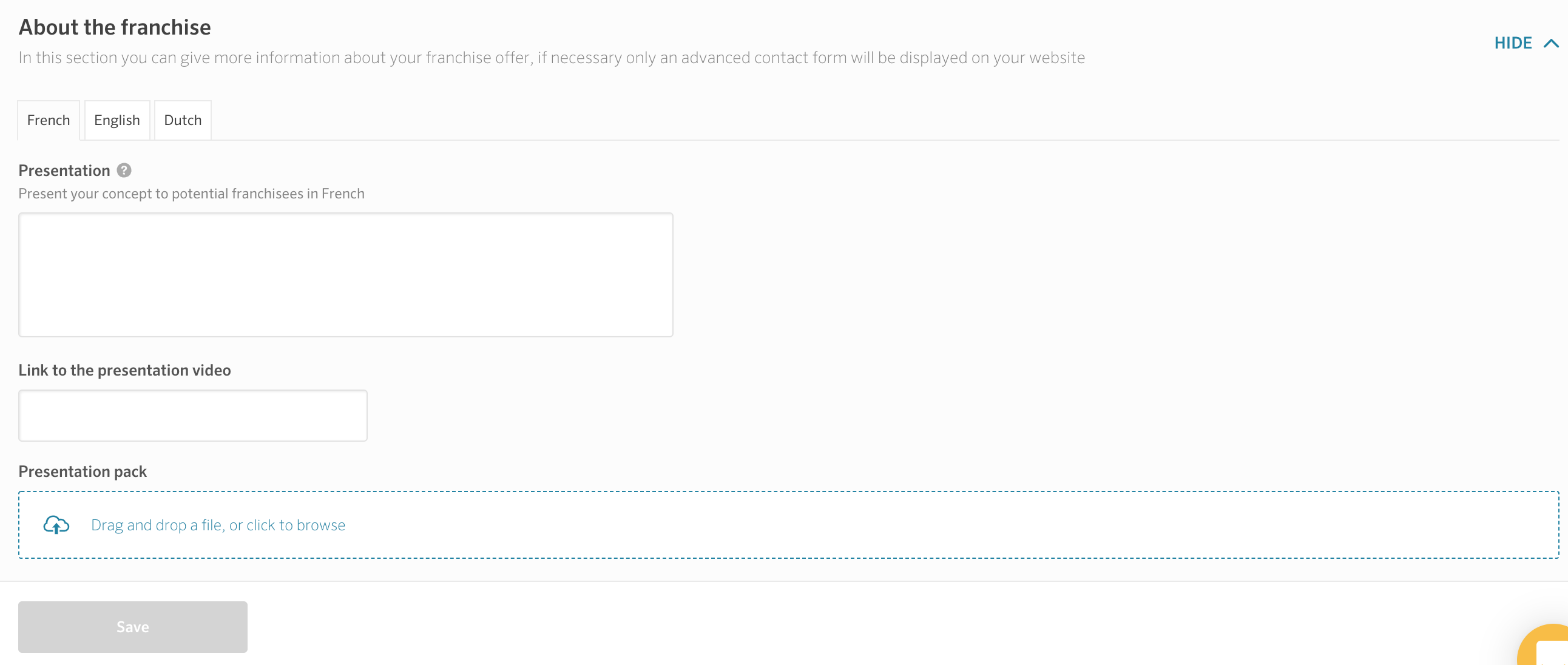 Activate the Franchise page
To activate the page on your website, you must go to the "Franchise" module of the "Information & Settings" tab.
Then you just have to check the box "Publish the franchise page for this company".