About
You regularly use your Instagram page to communicate with your customers and you'd like to showcase it on your website?
It is possible to do so with CentralApp. Once your Instagram account is linked in the platform, the latest Instagram photos will be displayed on the homepage of your website. This gallery will be automatically updated when you post a new photo to your Instagram account.
Connect your Instagram account to CentralApp
To link your Instagram account to CentralApp, go to the tab "Information and Settings" tab of your CentralApp account. Go to then go to the "Instagram Wall" feature by clicking on it which is located in the "Marketing & Communication" section.

You will then need to click on the blue "Link" button. The window window that will open will list any Instagram accounts already linked to CentralApp that you can use on your website. If you don't have an account Instagram account linked to CentralApp, click on the "Start" button.
A new window will open and then you will need to sign in on Instagram, then authorize CentralApp to access your account.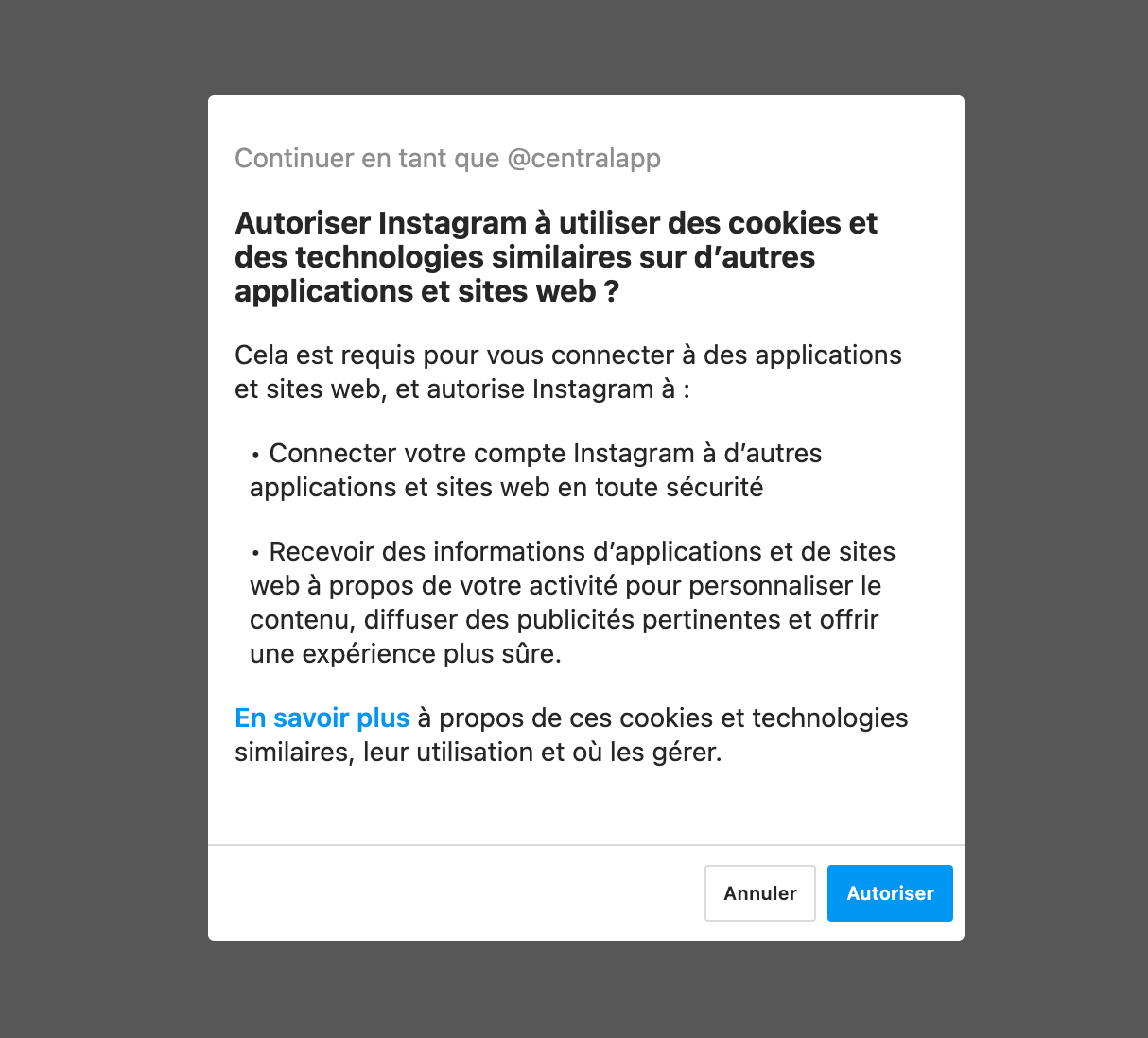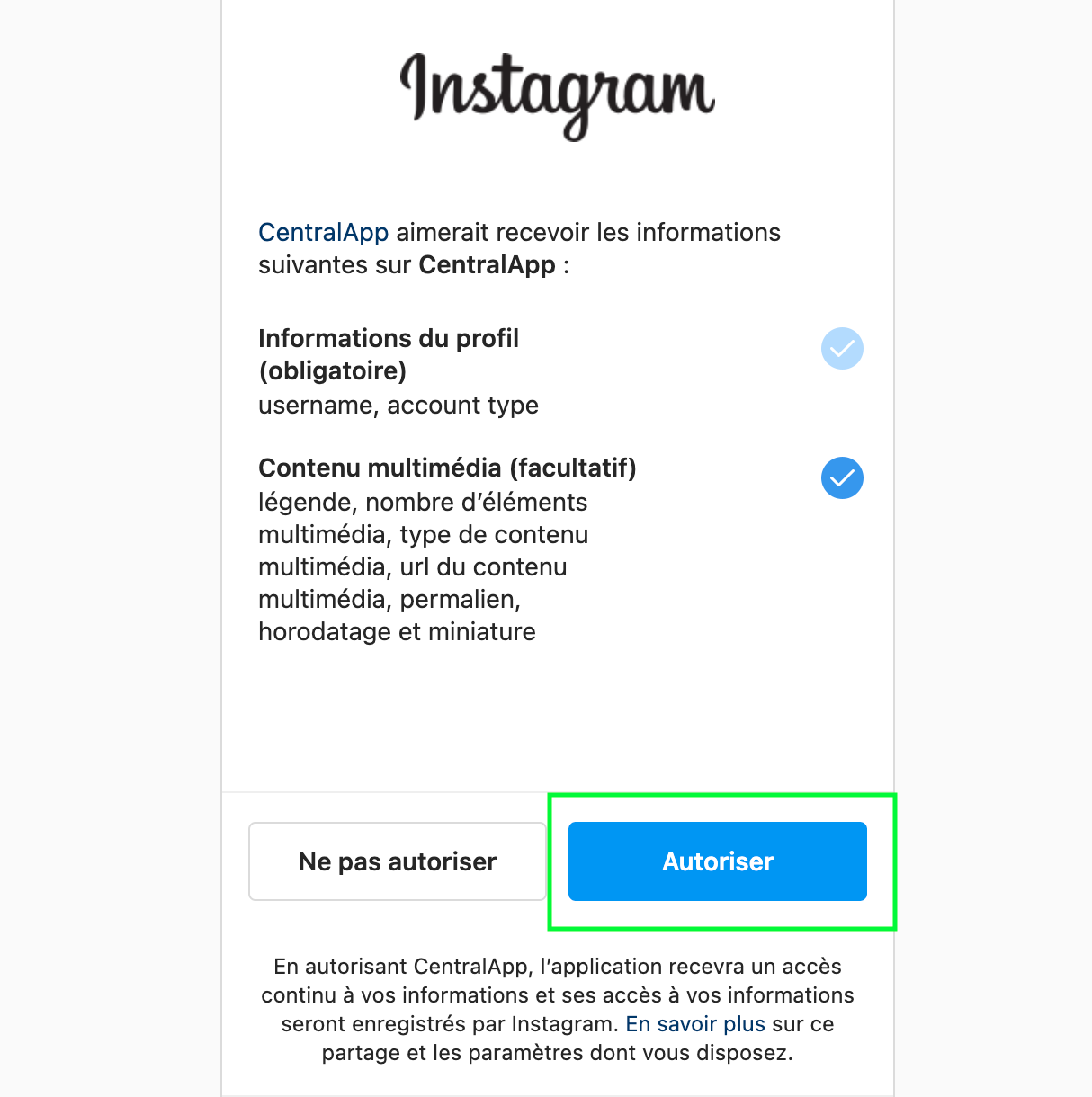 After confirming, you will be able to select the Instagram account in question and add it in question and then add it by clicking on "Use this account".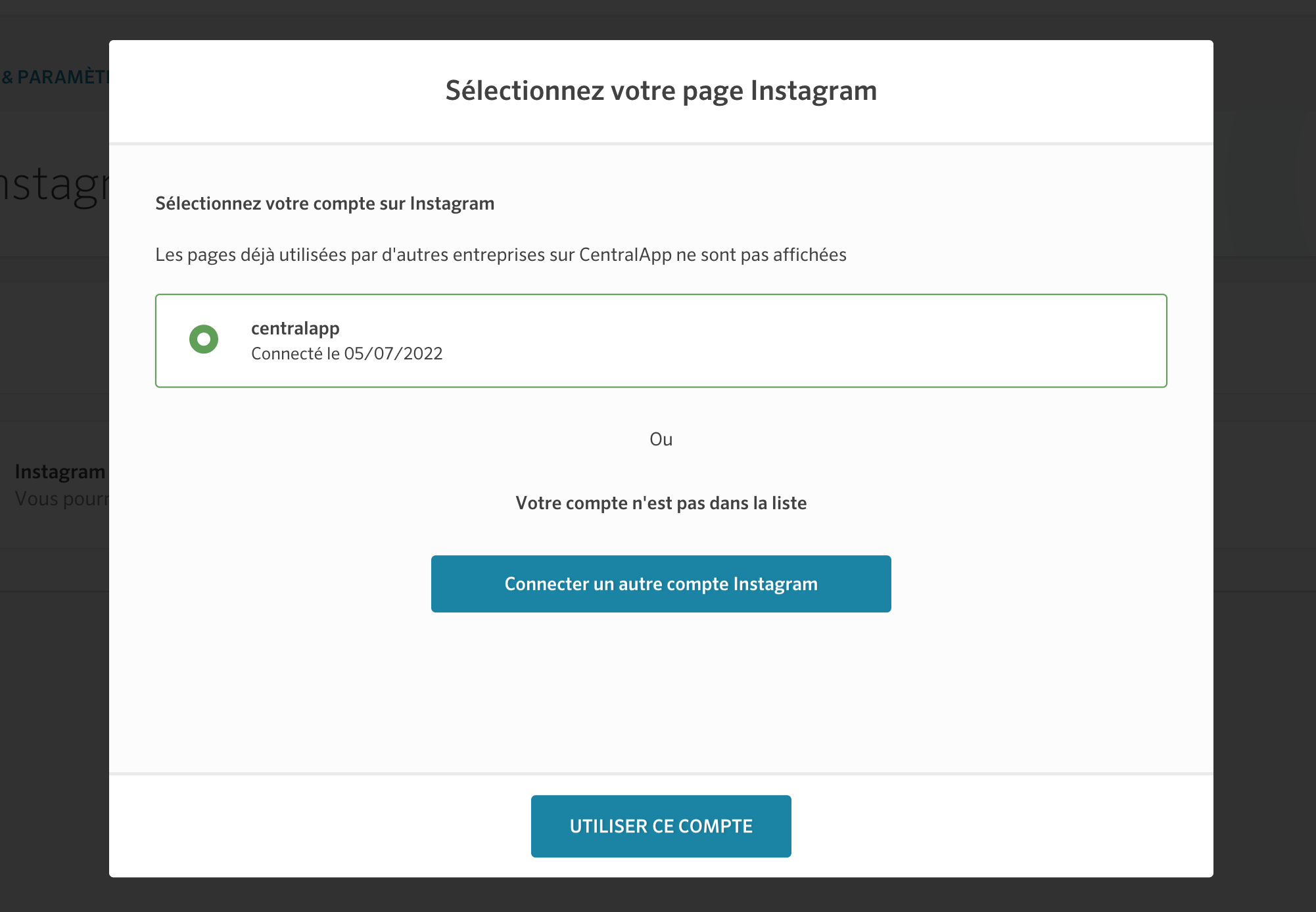 After connecting it, you will see your Instagram photos in CentralApp and the gallery will also be visible on your visible on your website.