About
In order to make your website visible, it must be accessible on your social networks. One of the main places you should make sure your URL is visible is on your Facebook page.
Who can add a website?
Only an account with an administrator or editor role on a Facebook page can edit the information on the page. For more information on the different roles on this page: Facebook Helpdesk
How do I add a website?
To add your website, you must follow these steps :
1. Go to the page of your establishment under the intro section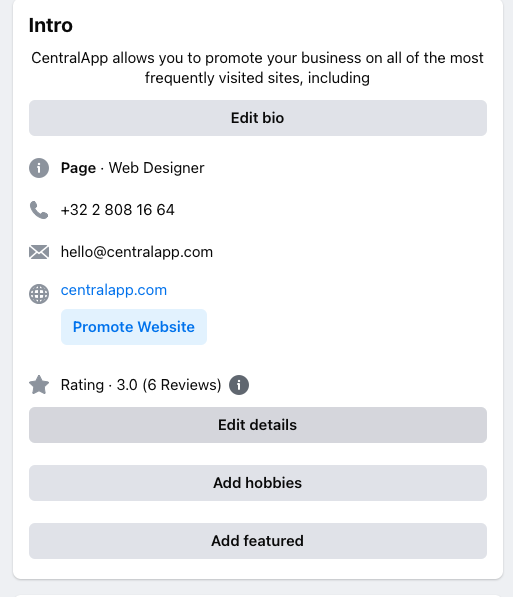 2. Click Edit Details
3. Scroll down to Websites, and put in the URL to your website

Don't forget to double check that the Websites are set to public and press save!