About
In case a virtual tour of your establishment has been created, you can easily integrate it on the website.
This way, visitors will be able to discover in an immersive way the layout of your establishment in 360° before coming to visit.

To integrate the virtual tour, you need to get the embeddable URL link from your supplier.


Integration with Google Maps
If this tour is available on Google Maps you can find this link by clicking on the 3 small dots at the top left of the virtual tour, then clicking on "Share or embed image".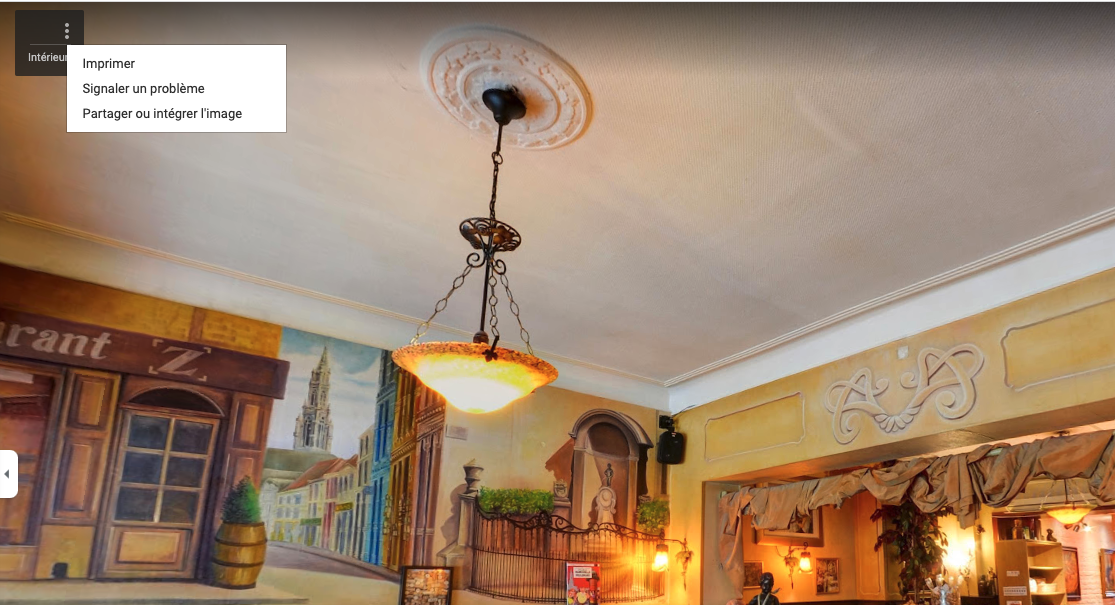 Then you have to go to "Embed a map", then retrieve the link starting with
https://www.google.com/maps/embed
in the iFrame HTML code at the "src" source tag.
Be sure to take the entire link that is between the quotation marks.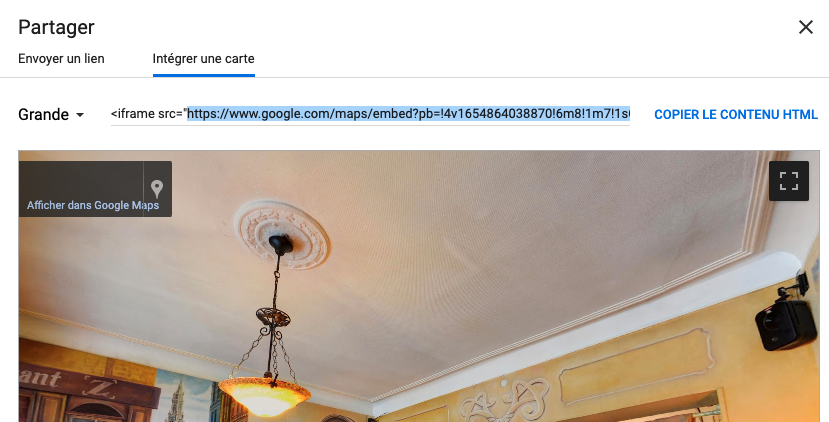 Once this link has been retrieved, simply paste it into the "Virtual visit url" field. It is in the "Virtual visit" functionality available in the "Website editor" tab in your CentralApp account.
The virtual tour will then be visible on the "About" page of your website and website visitors will be able to directly visit your establishment from your website, both in computer and mobile versions!