About
This article shows you how to get a QR Code. QR codes are images that customers can scan with their smartphones and which redirect them to a web page.
This can be useful for various purposes such as increasing the number of visits to your website or presenting your menu digitally to your customers. CentralApp offers you to create different QR codes depending on the features you have activated on your website.
Thus, you can create QR Codes that link to your menu, to your order page, or even to your Google reviews.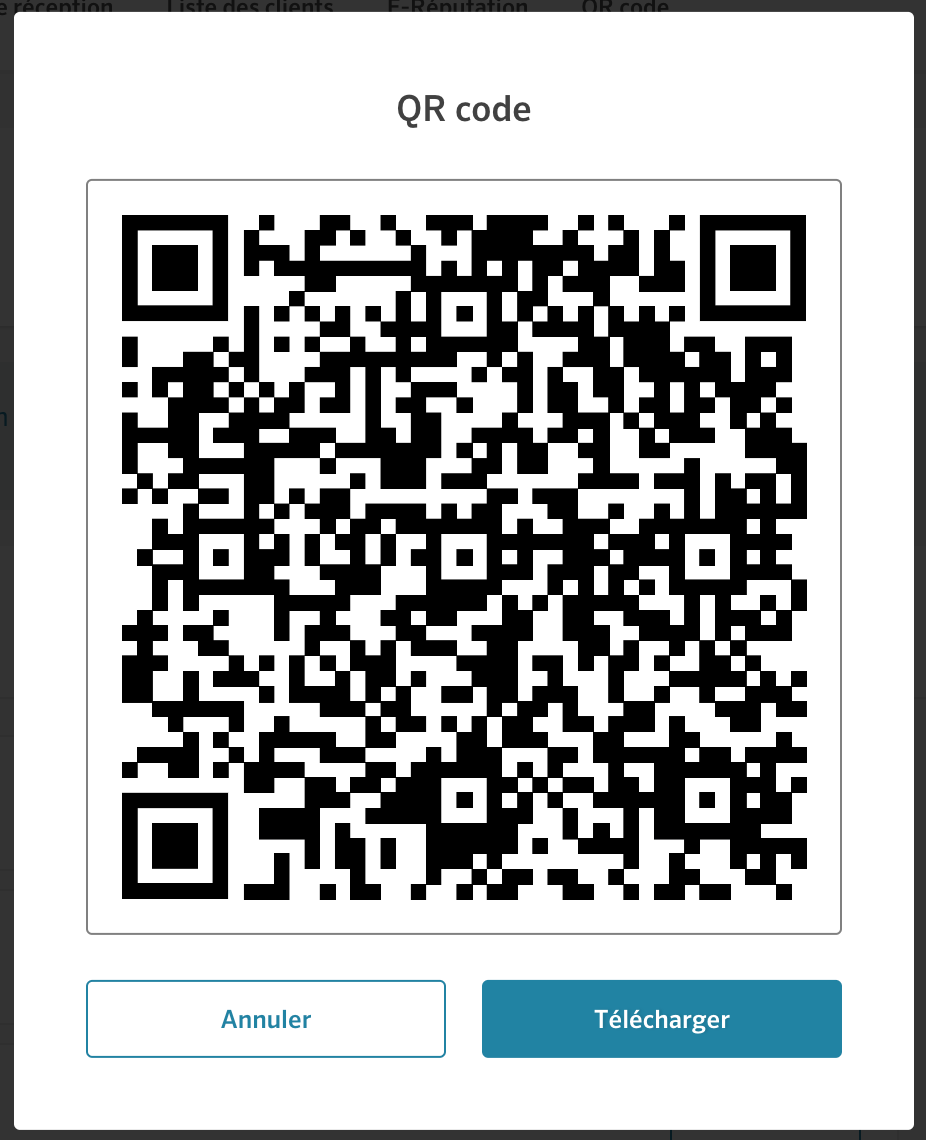 What is the use of a QR Code?
A QR Code can have many uses. Here is a non-exhaustive list of QR Codes that you can obtain with an example of possible use in each case.
QR Code for the menu :
Menu QR codes have several advantages. For example, they allow customers to access the menu quickly and easily. Access on their smartphone means they don't have to wait for the waiter to arrive. Moreover, the QR code does not require any application download.
For example, you can put QR codes on each table so that customers can read the menus whenever they want.
QR Code for orders:
The Order QR Code allows you to send your customers to the order page on your website. You can put it in a flyer, for example, and make it easier for the user to place an order.
QR Code for Google reviews:
This QR Code is very interesting because you can print it and put it at the entrance of your establishment for example. This makes it easier for your customers to leave a Google review and therefore improve your rating on Google, your referencing and your online visibility.
How to create a QR Code?
To create a QR Code, you need to go to the "QR Code" category at the top of your page after you have logged in to the CentralApp platform.

Then you can choose the QR Code you want to have by clicking on the "Get" button.
As you can see from the small information banner on the page, QR Codes are available depending on the content published on your website and the integrations you use.
So, if you have not activated certain features/options on your website, you will not be able to get the desired QR Code.

Also, in order to get a QR code to your Google reviews page (so your customers can leave one), you need to connect your Google My Business account to your CentralApp account.
How do you connect your Google My Business account to your CentralApp account?
To do so, go to the "Online Reputation" section and follow the instructions displayed.
For more information on the Online Reputation tab, you can consult the article on this subject: Synchronise your Google My Business listing.

Personalisation options
If you want to add a little originality to your QR Code, it is indeed possible to personalise it. There are three cumulative options available to you:
Display a logo

This allows you to display your logo in the centre of your QR Code. The logo used corresponds to your profile picture used on CentralApp. For more information on your profile picture and its changes, please see the article Pictures and Visuals.

Make the background transparent

This allows you to have no background and thus to offer QR codes as stickers for example

Use a custom colour for the QR Code

You can customise the colour of your QR Code
Be careful! For a QR Code to work and to be scanned, the colours of the QR Code and the background must be quite contrasting!