About us
Integrating gift certificates to surprise your customers' loved ones can be interesting. To do so, go to the "Gift Cards" section in the "Information & Settings" tab. Select your partner among those proposed and fill in the identifier or the URL according to what is requested.
Be sure to check the box "Enable gift cards on my website" to make this page visible on your website.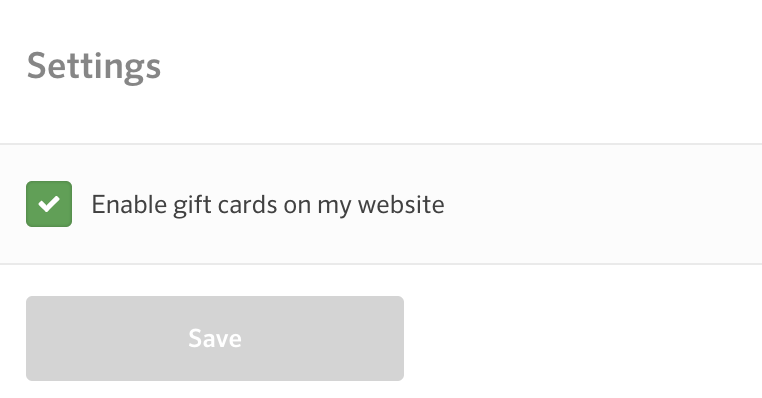 Once your partner is registered, a new "Gift Certificates" page will be visible on the website and your customers will be able to easily purchase a gift certificate from the website.
I can't find my gift certificate partner in the list on CentralApp.
If your gift certificate partner is not present in the list, please contact the technical support via the chat in the CentralApp platform, specifying the partner to be added and preferably with documentation about this partner (website, contact info, etc...).